People, Machines, Processes
Connecting More than Machines
Connectivity is about allowing people from vastly different touchpoints, functions, and levels of the industry to come together and share their ideas, spark new strategies, and form partnerships and friendships.
To enable a fully connected construction industry, connectivity spreads across machines, people, and processes.
An Ecosystem Stretching
Across the Industry
Trackunit is facilitating industry-wide connectivity of people, processes, and machines.
Standing Together We Can
Ask Better Questions
How do we empower people with the right insights to make themselves useful to the industry?
How do we refine the quality of machine data?
How do we accelerate the digitization of the industry, to ultimately eliminate downtime?
Unlock Your Connectivity Potential. Talk to an Expert.
Fill out the form to be contacted directly and start the conversation with one of our experts. 
You will receive a confirmation email soon with your booking details.
Empowering Construction Through Connectivity
Create and promote new products with data-driven sales prospecting.
Provide a unique customer experience and build brand loyalty.
Reduce the length of dealer
and customer calls.
Immediately see where action is required regarding asset health.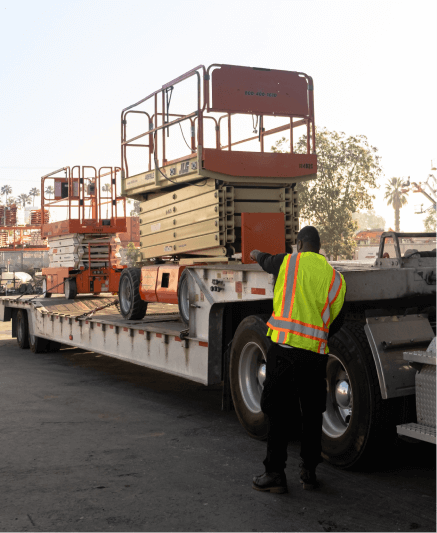 Monitor asset utilization, location, health, plan for service and maintenance, and put equipment on or off rent.
Insight into equipment health empowers you to provide proactive service and avoid unexpected failures.
Empower site managers to run access control and create a safe environment for people and equipment.
Keep your assets and people safe with insight into operations and utilization alerts for mishandling of equipment.
Real-time utilization data enables you to scale your fleet to fit your needs at all times. 
Together, We Will 
Eliminate Downtime

to Build the Most Useful Industry for the World
Connectivity isn't limited to assets and tools. To enable a fully digitized construction industry, connectivity should saturate machines, people, and processes.
Trackunit's Tools to Connect
Plug and Play
Software Solutions
The Enabler of Full Fleet Connectivity
Designed to be Safe and Secure
Interested in learning more about Trackunit's service and hardware offerings? Fill out the form below and we'll get back to you soon with details on your initial consultation.