An OEM Partnership with Trackunit
Connect

With the

People

Who Use and Love Your

Machines
Connecting construction enables the industry to come together and share knowledge and use cases to benefit the entire ecosystem. 
With industry-wide connectivity you can let your future innovations be inspired by everyday use and data, to make the most useful equipment for the world.
An OEM Partnership with Trackunit
Take the Guesswork Out of Product Innovations
Let real-time machine data inspire your innovations, and gain insight into use cases throughout a product's lifetime. Enabling any OEM to follow equipment throughout its lifecycle is changing the game and sparking new business models. 
"Without data, you'll never know the truth about your machines. Trackunit is a great investment for your future and your growth."
Jimmy – Chakart Seanchan, CEO
"We had around a dozen manufacturer portals, and it became unmanageable for just Ray and I. Now we're really starting to see what Trackunit can do."
Rod Lentino, Rental Fleet Manager
In Partnership with Trackunit
Grow Your Business Throughout Your
Product Lifecycle
Create and Promote New Products
Data-driven sales prospecting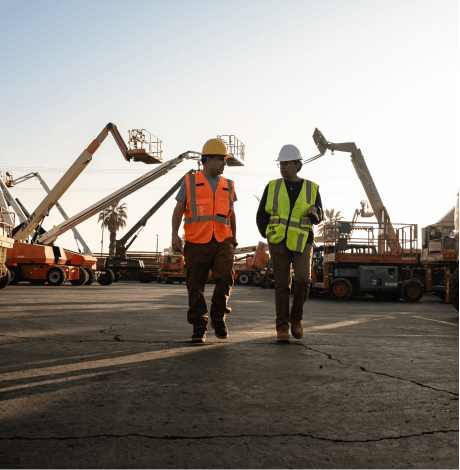 Support calls enriched by real-time insight
Reduce Resolution Time for Support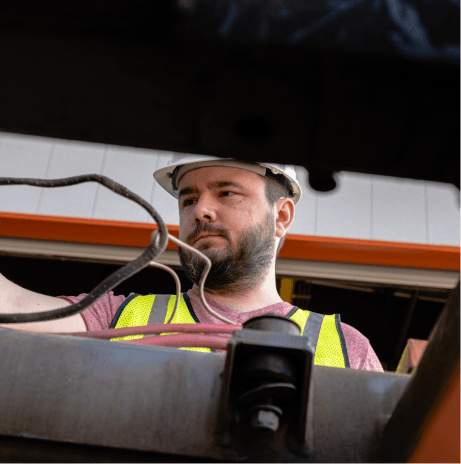 Assign to customer on shipment
Drive Sales Opportunities Based on Equipment Age, Health, or Use
Validation based on machine history
Provide a Unique Customer Experience and Build Brand Loyalty
Promote technology experiences
Design New Products with Everyday Construction Use Data
Analyze trends (usage, location)
Validate field performance
Boost Your
Brand Exposure
With the industry standard platform for data sharing and distribution, opting in to Trackunit's solutions will expose you to the entire construction ecosystem. 
10x
Increase daily interactions with your brand fleetwide
Discover All Your Possibilities
Experience a world of opportunities by plugging into construction.
Tailor Your Experience With More Features
Join the Best in Business
100+ OEMs have already made it easy to connect and integrate their machine data.
Top 10%
of the World OEMs Connect with Trackunit
Insights on Collaboration, Construction, Digitalization, and more.
Construction
,
Digitalization
,
Eliminate Downtime
How Construction Can Leverage
Structured Data: A Use Case
Data standardization. Let's be honest: to most people in construction, there are topics that sound far more intriguing, but don't underestimate the power of structured data. 
Construction
,
Eliminate Downtime
100+ OEMs have already made it easy to connect machine data through integrations. Check them out on our Integrations page.
Interested in learning more about Trackunit's service and hardware offerings? Fill out the form below and we'll get back to you soon with details on your initial consultation. 
You will receive a confirmation email soon with your booking details.